We at Milosch's Palace Chrysler Dodge Jeep Ram Are Serving Your Area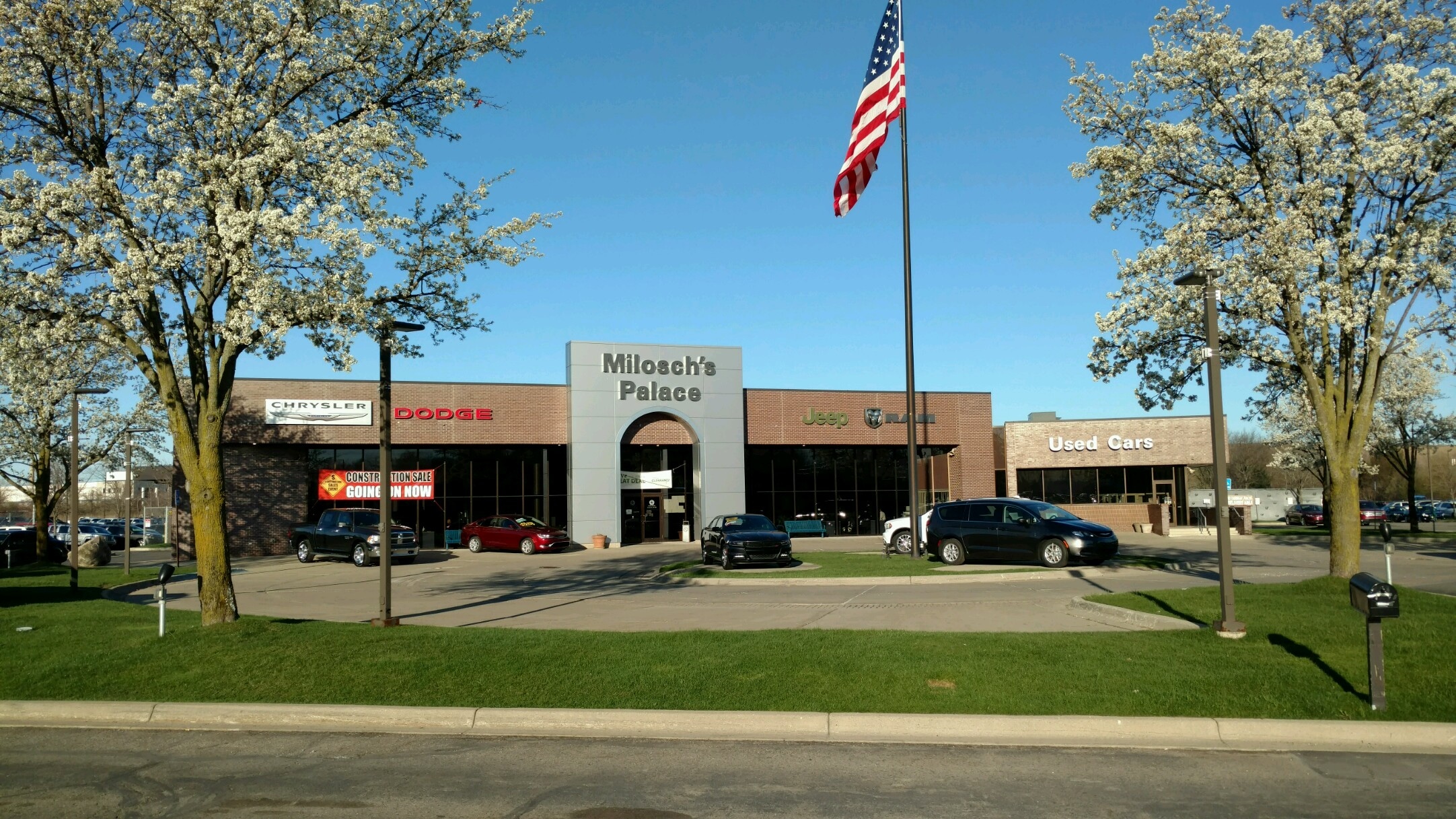 We at Milosch's Palace Chrysler Dodge Jeep Ram are totally delighted to be able to serve the Oakland Township and Oakland County areas. Our undeniable selection, along with our helpful financial center and service center will be the perfect choice for these areas to explore all of their vehicle options. With some of the most exciting vehicle on the market, we know that you can make the best choice possible for you, your family, and of course your lifestyle. Check out all that we can provide for the residents of Oakland Township, and the residents of Oakland County.
Incredible Selection of Vehicles
We truly can't wait for you to see our incredible selection of vehicles. These models are some of the most exciting on the market, and will be sure to provide you with the mobility, safety, hard work and adventure that you crave. With plenty of models, and plenty of trim levels, you will find it easy to drive off in the exact vehicle you want.
Our new inventory shows off with several industry leading vehicles. The Jeep Wrangler is a one-of-a-kind adventure machine. This classic beauty shows off in a myriad of colors and capability levels. With the Wrangler you can look forward to endless backroad travel, as well as an undeniable off-roading prowess. And, of course, this iconic model can easily lose its doors roof, and windshield to allow for total outdoor access. With other vehicles such as the Grand Cherokee and of course brand new Gladiator, you will have options galore.
We also have access to the incredible Ram truck lineup. With any of the three powerful installments of the Ram truck lineup, you can easily get tough jobs completed. We also offer up plenty of the incredible models that both Chrysler and Dodge have to offer. With this range of selection, you will remain on top. Finally, we also have a great selection of used models for you to look into. Saving money, and enjoying an incredible selection have never been easier than when you work with us.
Other Resources
We also have several other exciting resources for you to utilize. Our financial department is totally eager to help you decide on what route you want to take when buying a vehicle. We will work with you to help ensure that you are aware of all the benefits of buying new and buying used, as well as the benefits of leasing your vehicle instead of buying it. We also have a great online pre-approval form that will help to ensure that you can get approved and into the right model in no time at all. You can even work on this form from the comfort of your own home, which is one way that we work around you.
With our service center, you can ensure that the vehicle you already have, or the one you just bought stays in tip top shape. We work to ensure that you have access to state of the art technology, and knowledgeable service people so that your vehicle is well cared for. We can help you to make an appointment online, and we will work around the schedule that you have. With our help we are absolutely certain that you can walk away with the best quality services for your model.
We at Milosch's Palace Chrysler Dodge Jeep Ram are totally eager to help you find the right vehicle, or service at our dealership. We welcome the Oakland Township and Oakland County areas to reach out to us today with any questions, or to schedule a test drive to find the missing puzzle piece to their life.